Call the show at 1-800-655-MIKE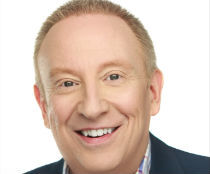 A blend of timely political commentary, compelling talk and terrific discussions on social issues and lifestyle topics.
Show Links:
---
Today's Show
Biden admin hits pause on Orwellian Disinformation Governance Board just 3 weeks in; 'Mary Poppins' head Nina Jankowicz resigns New White House Press Sec Claims Disinformation, 'Mischaracterizations' Tanked Disinformation Board Biden invokes Defense Production Act for baby formula, announces US airlift Gas prices will surpass $6 nationwide by August, JPMorgan says Ron DeSantis says Biden […]
---
Watch the Show
---
Wednesday, May 18, 2022
Republicans need to start unifying more. There has been a debate over whether Republicans should support Madison Cawthorn following some of the things he has done in the past. Former Senior Advisor to President Trump Stephen Miller said that Madison Cawthorn has a bright future ahead of him & we shouldn't go after him. He also pointed out that candidates […]
---
From Fox Business, "Gas prices will surpass $6 nationwide by August, JPMorgan says"
Charlie Kirk is the next big thing in conservative talk radio and he's now hosting a daily radio show on the Salem Radio Network. The radio show can be heard on great talk radio stations all over the country.