"I am Not Okay with This" Review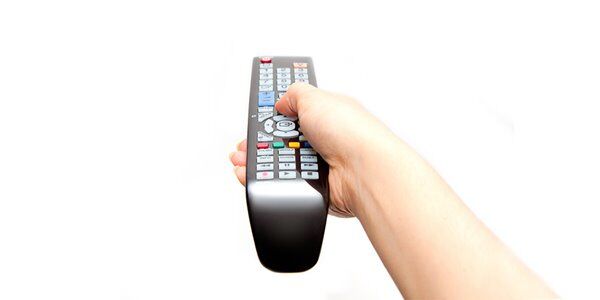 By John Hanlon
The opening moments of I am Not Okay with This hint that this program isn't an ordinary coming-of-age drama. The lead character runs through the streets with presumably blood on her clothes. Reminiscent of Carrie — the title character in Stephen King's novel of the same name — the character seems to be running away from a horrific event. That mysterious scene offers an intriguing look at where the story is headed but leaves the viewer with few answers.
Adapted from the graphic novel by Charles Forsman, I am Not Okay with This focuses on that main character as she struggles with being a teenage while discovering her unnatural abilities. Sophia Lillis, best known for her work in It and It Chapter Two, stars here as the 17-year-old Sydney. Sydney lives with her single mother Maggie (Kathleen Rose Perkins) and her younger brother Liam (Aidan Wojtak-Hissong).
A belligerent teenager, Sydney doesn't care for much of anything except her best friend Dina (Sofia Bryant) who is preoccupied with her popular boyfriend Brad (Richard Ellis). Early on, Sydney befriends Stanley Barber (Wyatt Oleff), a confident teenager known for his unique wardrobe.
Much of the first episode focuses on Sydney's complicated life and the adolescent distresses she's facing at home and at school. Some of the angst she's facing feels typical for the genre but Lillis ably brings a fresh rawness to the program, creating a character that is both sympathetic and frustrating. Sydney doesn't realize how tough she can be — especially to her family — but Lillis never lets the character's fault overcomes her personality.
Oleff, who co-starred with Lillis in It and its sequel, gets more of a chance to truly shine here. In the It series, Oleff played Stanley, a character who didn't want to get out of his comfort zone. Here, his character, also named Stanley, sees the world as his comfort zone and oftentimes doesn't care about what others think of him.
As the drama progresses over its seven episodes, Sydney realizes that she has some supernatural abilities. Those abilities redefine her relationship with Stanley, a comic book fan who wants to be Sydney's Mr. Miyagi. Those abilities — and Sydney's search for the truth about them — adds complications to the teenage girl's already-complicated life.
The story wisely shows Sydney struggling with her abilities in the same way that she struggles with her family and in the same way that she struggles with growing up. In some shows or films based on comic books, the protagonists quickly understand and control their powers. This program shows how her powers only heightens the main character's self-consciousness. Sydney has the same frustrations understanding her own feelings and relationships that she has understanding her abilities.
I am Not Okay with This combines elements of Stranger Things, The Breakfast Club and Carrie but creates a world of its own. Creator Jonathan Entwistle finds a way to create a drama about growing up with supernatural elements mixed in. Throughout the story though, there's a rawness and an honesty that shines through especially in the scenes featuring Sydney and her mother.
The program isn't shy about creating flawed characters dealing with growing up and that's one of the reasons why it stands on its own.